Show Room New Glass Finish
I purchased the NewGlass2 ( www.newglass2.com ) Fiberglass Beautifier and Protector. Here is the process and results.


Before



I totally wet sanded the entire boat with 600 grit sandpaper.







Coat One Coat Two Coat Three Coat Four




Finished

Overall it was easy to apply... it takes just 30-40 seconds (not minutes) between coats... make sure to smooth out any runs or drips before it hardens.
---
Spinnaker Testing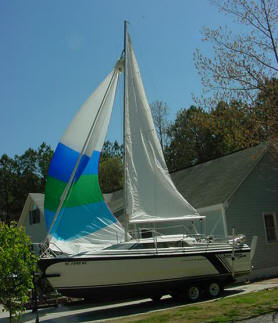 First time using the spinnaker... and yes the spinnaker will move the boat with the trailer... much to my surprise.
Since the X is a cruiser not a racer, I sold the spinnaker.
---
Winter Storage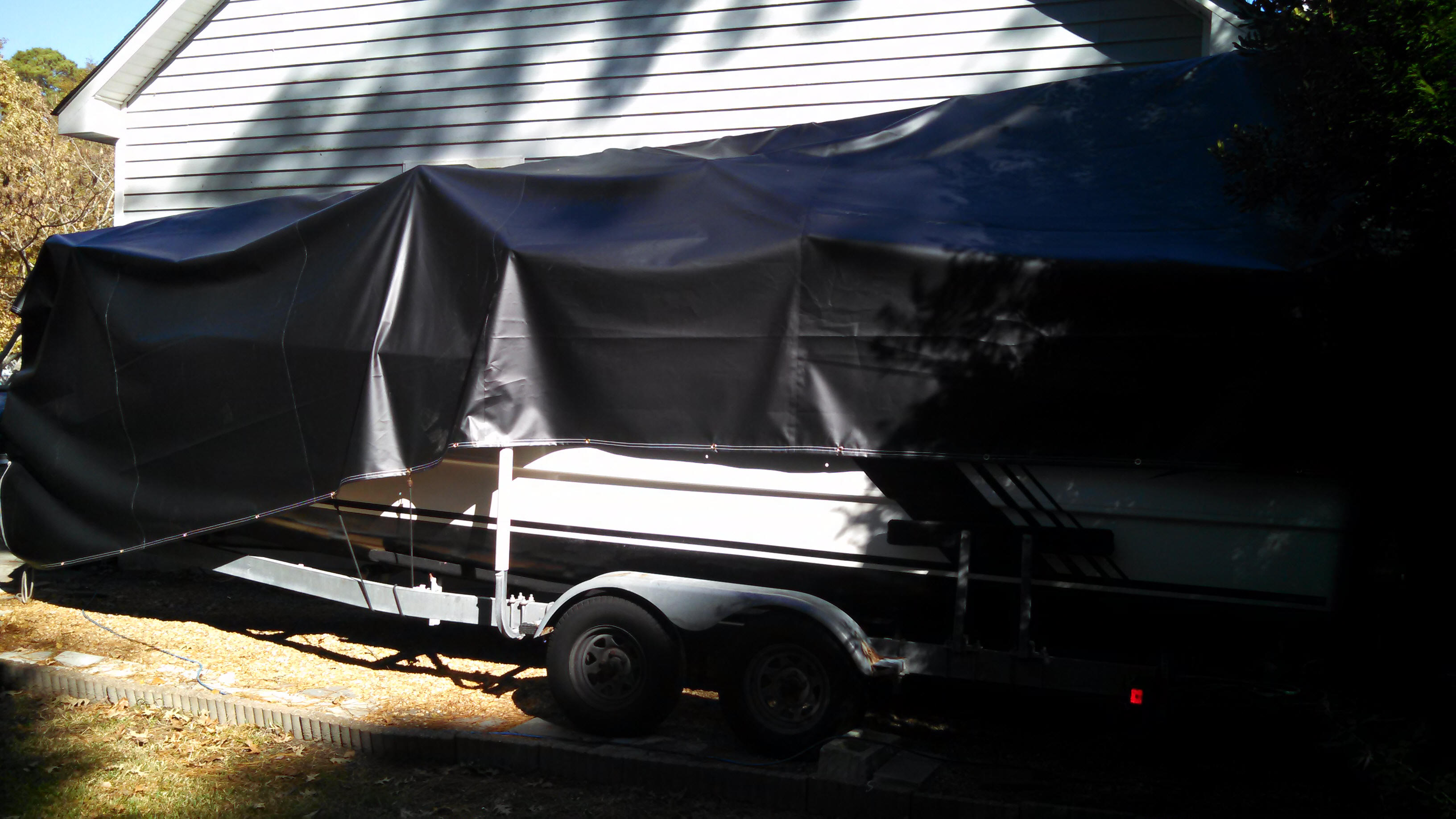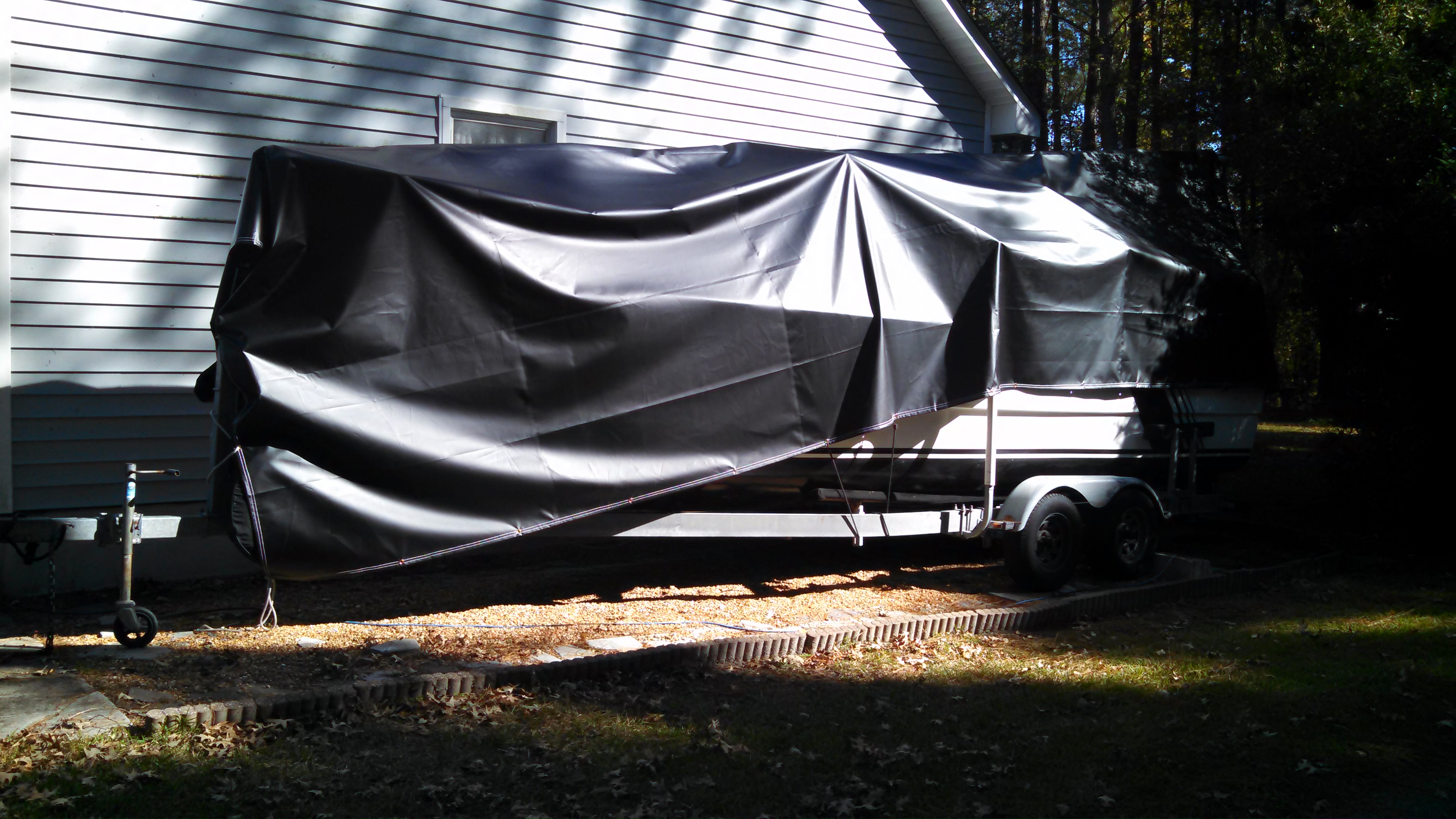 So after about 8 years the cover (below) ripped to pieces, so I got this 15 ft x 30 ft cover from mytarp.com $297.
It is heavier to put on, it is what they use on roofs of play structures.
I also have PVC caps on topof the stanchions to keep from chaffing and puncturing.
If it becomes too heavy for me.. or I get too old, I will build a permanent wood structure and use the tarp as the roofing material.

(15' x 30' Vinyl Tarp 18 OZ Vinyl Coated Polyester - Black Color, VCT181530BLK)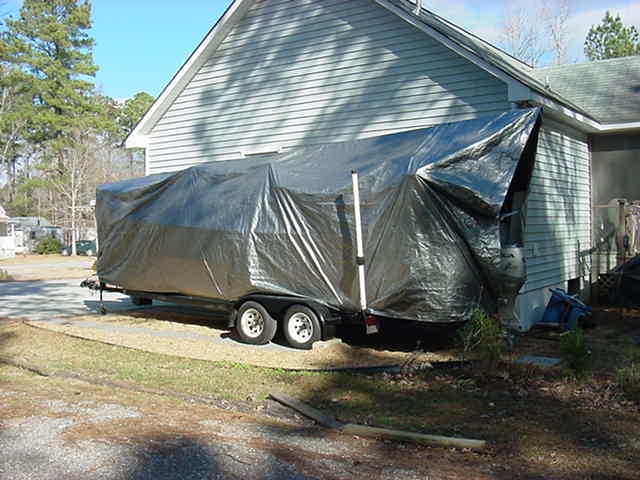 The cover was about $150 from Overtons... heavy duty, silver on one side black on the other... strong grommets.
---